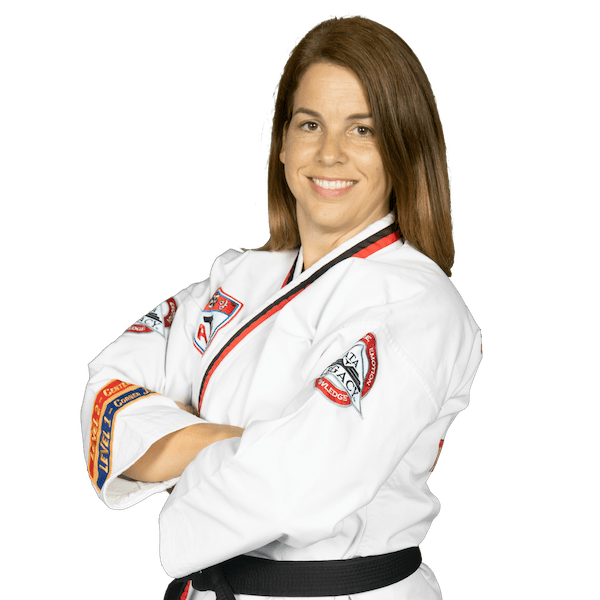 Tiffany Saguid
Tiffany Saguid began training in Taekwondo in 1992 at the age of 11. After a 23 year break she returned to join her husband and two sons at ATA Generations in 2016 with the goal of completing her black belt where she re-discovered her passion for martial arts. Mrs. Saguid has 15 years of teaching experience having previously owned her own Dance Studio. She loves to compete, especially with the sword. Mrs. Saguid is as a Nationally Certified ATA Instructor.
Accomplishments:
2019 Indiana State Champ- Traditional Forms and traditional weapons
2019 ATA WORLD Champ- Traditional Weapons
2020 Indiana State Champ- Sparring?